Posted 2/5/2022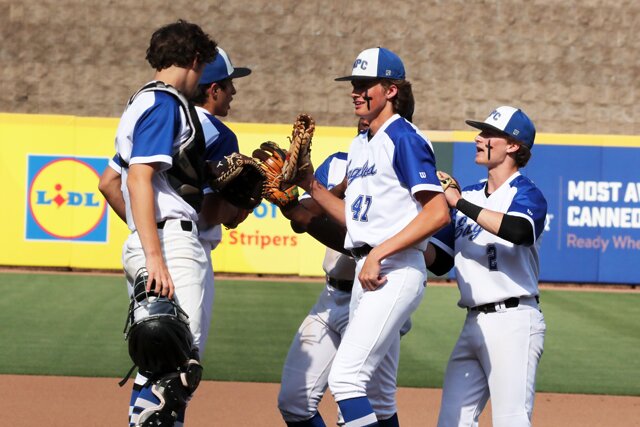 Mount Paran Christian wil start the season on top in Class 1A Private.
2022 Preseason Baseball rankings
Five teams will start the season where they left off after the 2021 season -- on top.
Defending state champions Parkview (Class 7A), Marist (4A), North Hall (3A), Metter (1A Public) and Mount Paran Christian (1A Private) will open the 2022 season at No. 1 in their respective classifications.
Nationally-ranked Buford will start the season at No. 1 in Class 6A after the Wolves finished the 2021 undefeated in regular season play, then lost in the second round of the state playoffs. All-Americans Dylan Lesko and Riley Stanford lead a Buford team that some media outlets have established as one of the top teams in the nation.
Loganville, who lost to Starr's Mill in the state championship series, opens as the top team in Class 5A.
In Class 2A, Pace Academy will start the season at No. 1.
Defending Class 6A state champ Houston County opens the season at No. 4, while in Class 5A, defending state champion Starr's Mill will open the season unranked following heavy graduation losses.
In Class 2A, defending champion Jeff Davis will start the season at No. 3.