Posted 2/19/17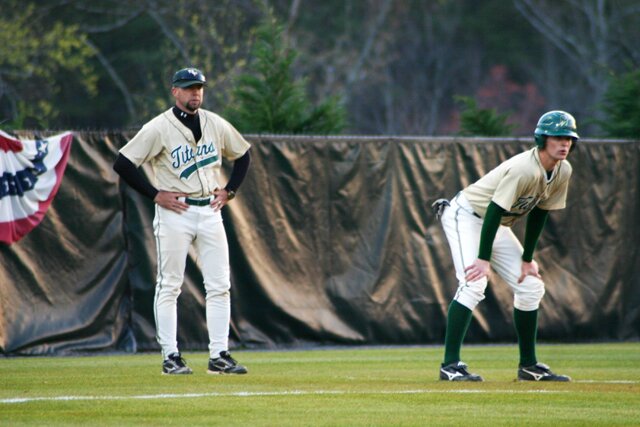 Blessed Trinity coach Andy Harlin won his 500th game on Feb. 18. (Special Photo)
It took Blessed Trinity coach Andy Harlin just a few seconds to deflect the attention when a reporter congratulated him on his 50tth coaching victory.
"It's means you've been around for a long time," the longtime coach said. "I've had some good teams and a lot of good players. I don't mind deflecting that attention in a hurry."
Harlin joined some elite company. He is the 25th coach in Georgia to record 500 coaching victories. He entered the season two victories shy of the milestone. He defeated power Cambridge on Feb. 16, then defeated Alexander 8-1 on Feb. 18 to hit the mark.
The longtime coach, who guided the Titans to back-to-back titles in 2014 and '15, said he was aware that he was close when his Titans played Westminster in the Class AAA state championship series.
"We had some older alumni come to the state championship series last year and if we had won the last two, I would have gotten 500," Harlin said. "Honestly, Saturday after the game was the first time I had thought about it since."
All of Harlin's victories came at St. Pius X and Blessed Trinity.. He has been the Titans' head coach for the past 12 seasons and guided the program to three state titles (2006, '14, '15).
The longtime coach said he was humbled by the support he received.
"When I got on the bus, I had a lot of texts from some older players at St. Pius X and Blessed Trinity," he said. "That was my payback. Just those guys taking time out to text me meant more to me than anything."