Posted 7/11/17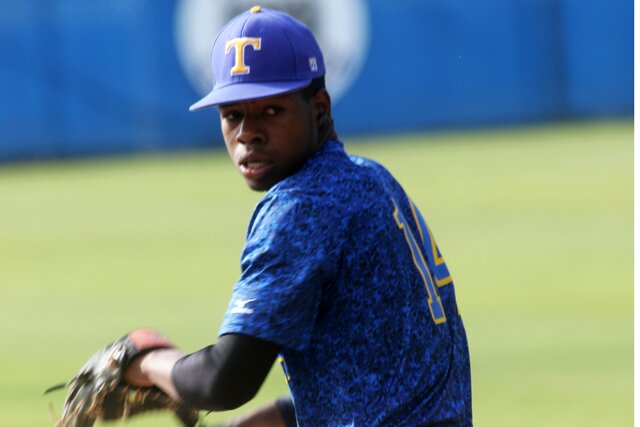 Tattnall Square's Logan Simmons is one of nine Georgians who will play in the
Perfect Game All-American Classic on Augist 13 in San Diego.
Nine players from Georgia were selected to play in the Perfect Game All-American Baseball Classic. Rosters were announced Tuesday during the Major League Baseball All-Star Game Fan Fest in Miami.
Only Florida, which had 10 players selected, had more players than Georgia. The event is scheduled for August 13 at San Diego's Petco Park and features players for the Class of 2018.
Cole Wilcox of Heritage-Catoosa, North Oconee's Kumar Rocker, Forsyth Central's Ethan Hankins and Walton's Luke Bartnicki were selected as pitchers, while Cabera Weaver (South Gwinnett) and Parker Meadows (Grayson) were selected as outfielders.
Two catchers from Georgia were selected -- Brookwood's Will Banfield and Cartersville's Anthony Seigler, who is ambidexterous.
And Tattnall Square's Logan Simmons, a shortstop, was also selected.
All nine will represent the East squad in the All-American Baseball Classic.
Rocker, Banfield, Wilcox, Bartnicki and Hankins along with Milton High pitcher/outfielder Ben Harris were also selected to play in the Under Armour All-American Game scheduled for July 29 at Wrigley Field in Chicago.