Posted 1/31/18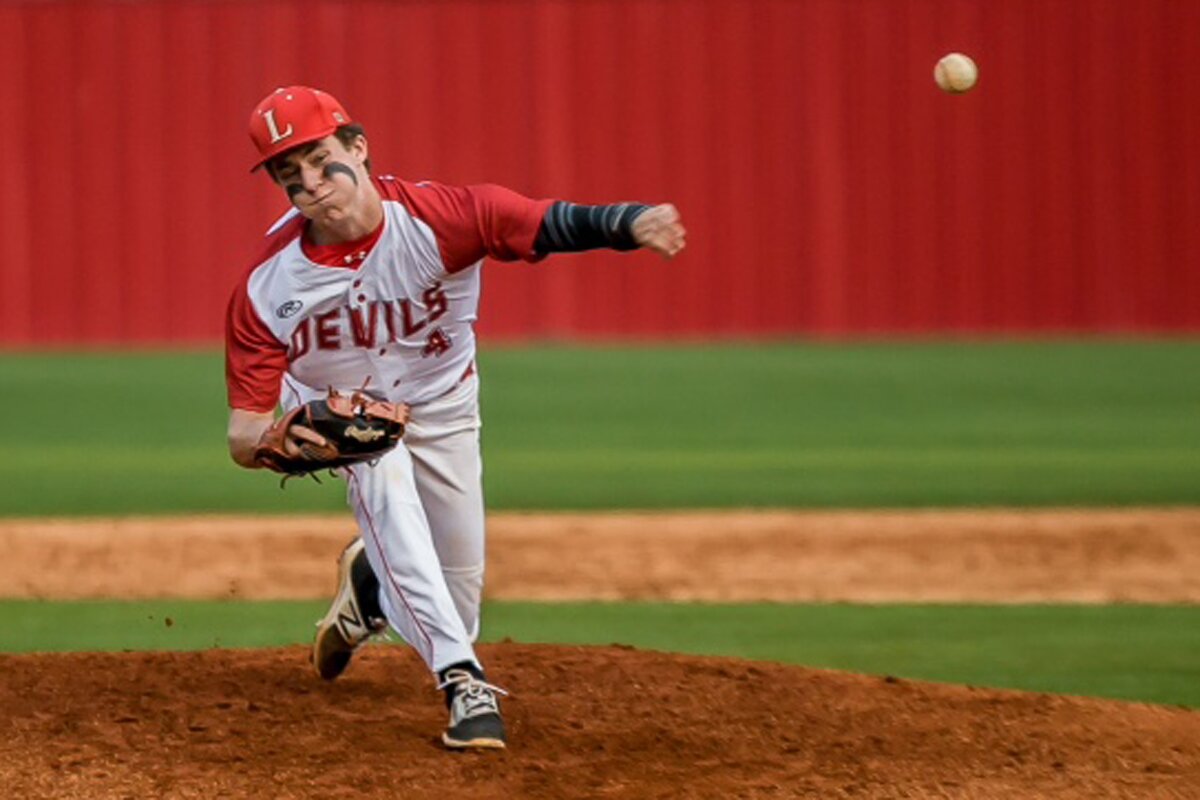 Seth Clark and defending Class 5A state champion Loganville are ranked
ninth nationally by Collegiate Baseball. (Special Photo)
Loganville, Parkview ranked by Collegiate Baseball
Defending Class 5A state champion Loganville and Class 7A power Parkview are the state's only two high school programs ranked in Collegiate Baseball Magazine's Preseason High School Baseball poll. Loganville is ninth, while Parkview is 12th.
Loganville finished 30-13 last year and swept Wayne County in the state finals to capture the school's third state baseball championship since 2008. The Red Devils return nine starters, including Class 5A Player of the Year in pitcher Joseph Brandon. In addition, top pitchers Bay Witcher, Seth Clark and closer Bryant Pietri also return.
Parkview finished 31-6 and lost in the Class 7A state quarterfinals last season. The Panthers return 10 starters, including top pitchers Braden Hays, Robert Bennett and Jarrett Embry. Meanwhile, offensive catalysts Logan Cerny, Isaiah Byars, Jonathan French, Michael Bryant and Ben Markiewicz return.