Posted 2/8/18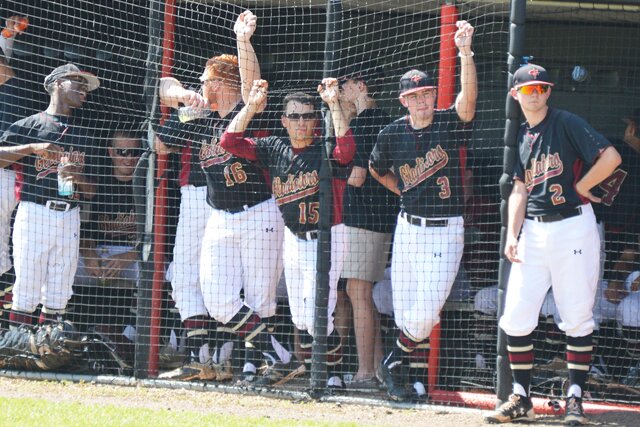 The Georgia High School Association's Board of Trustees overturned a previous decision by the executive director
in the Johns Creek-Lee County Class 6A state semifinal series.
Looking back at 2017's top stories
Before the high school baseball regular season begins on February 12, let's look back at several of the top stories of the 2017 season.
1. GHSA BOARD OF TRUSTEES OVERTURNS EXECUTIVE DIRECTOR'S DECISION
A decision that was closely watched across the nation, the Georgia High School Association's Board of Trustees overtuned a previous decision by the excecutive director in the Johns Creek-Lee County Class 6A state semifinal series.
In Game 2 of the semifinal series on May 17, Lee County scored two runs in an extra inning after an umpire's decision erased Johns Creek's apparent winning run in the bottom of the final regulation inning. Lee had won the first game of the series, 7-4.
At issue was a runner on second base who did not touch third, leading the umpires to negate Johns Creek's fourth run.
Johns Creek appealed the game's outcome to the Georgia High School Association's executive director, who said the game should stand with Lee winning 5-3, and then to the GHSA Appeals Board, which denied Johns Creek's appeal in a 3-1 vote.
Johns Creek appealed that denial to the GHSA's Board of Trustees, which overtuned the decision 5-2.
The decision reverted the score to 4-3, with Johns Creek awarded the win, tying the best-of-three series at 1-1. It forced a decisive third game almost a week later.
Behind Mississippi State signee Josh Hatcher's two-hit shutout, Lee County won Game 3, 8-0, to advance to the state championship series.
------------------------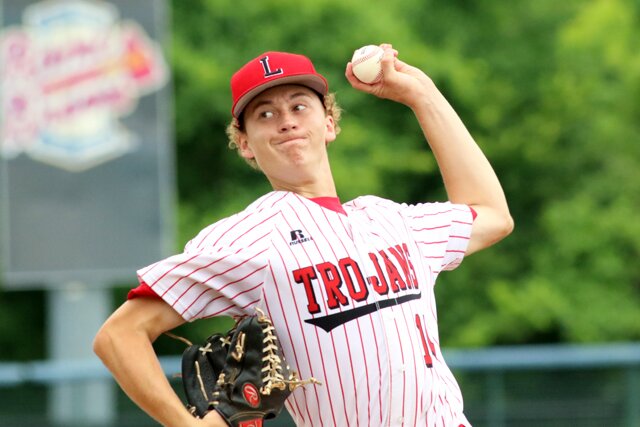 The GHSA adopted pitch counts for the first time in 2017.
2. GHSA ADOPTS PITCH COUNTS
The 2017 season was the first year the GHSA adopted pitch counts. The rule was designed to protect the pitcher's arm and provide adequate rest.
Under previous rules, there were no pitch counts and pitchers were limited to 10 innings per calendar day and a maximum of 14 innings in four consecutive calendar days. That changed last spring.
If a pitcher throws 86 or more pitches, the pitcher is required to rest for three days. Pitchers who throw 61 to 85 pitches are required to have two days of rest. Pitchers who throw 36 to 60 pitches are required to take a day of rest.
No rest is required for pitchers throwing 35 or less pitches. However, a pitcher throwing consecutive days has to take a day off.
The rule gets more complex in the postseason. Pitchers aren't allowed to throw more than 120 pitches in a series unless weather extends the series.
The scenario is similar for sub-varsity games. A pitcher can throw one to 24 pitches and not have to take a day off. However, if the pitcher throws 25 to 44 pitches, he must take a day off. If he throws 45 to 64 pitches, he must take two days off. Meanwhile, if a pitcher throws 65 to 90 pitches, he must take three days off.
------------------------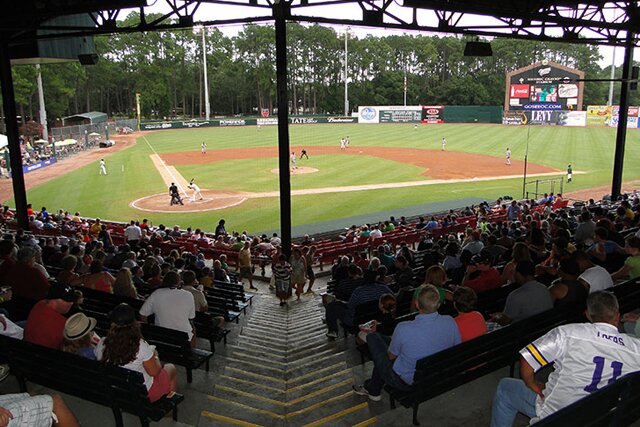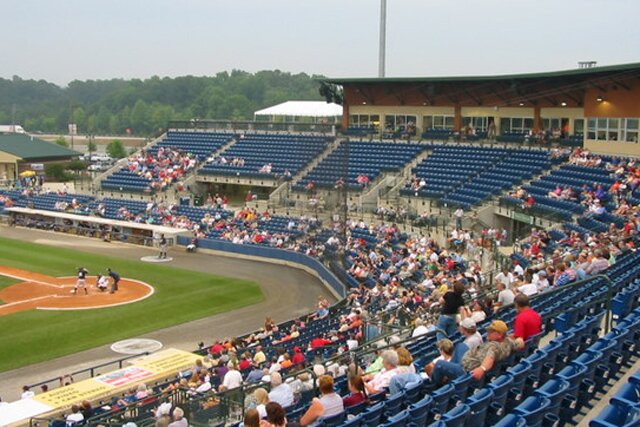 Savannah's Grayson Stadium, left, and Rome's State Mutual Stadium, right, served as the GHSA's neutral site state championship hosts. (Special Photos: Savannah Bananas and Rome Braves)
3. GHSA MOVES TO NEUTRAL SITES
The 2017 season was the first time the GHSA moved its state baseball championships from campus sites to neutral sites. State Mutual Stadium in Rome and Golden Park in Columbus were the original sites selected, but when dates changed, Golden Park couldn't host the championships and the GHSA chose Savannah's Grayson Stadium as its second site.
Rome hosted the Class 7A championship series between Cherokee County foes Etowah and Woodstock. The stadium also hosted championships in Class 4A, Class 1A Public and Class 6A.
Savannah hosted the Class 2A championship between Jeff Davis and Elbert County. The stadium also hosted Classes 5A, 3A and Class 1A Private.
Every series in Savannah resulted in sweeps. In Rome, Marist and Blessed Trinity in Class 4A needed three games, while the remaining three were sweeps.
------------------------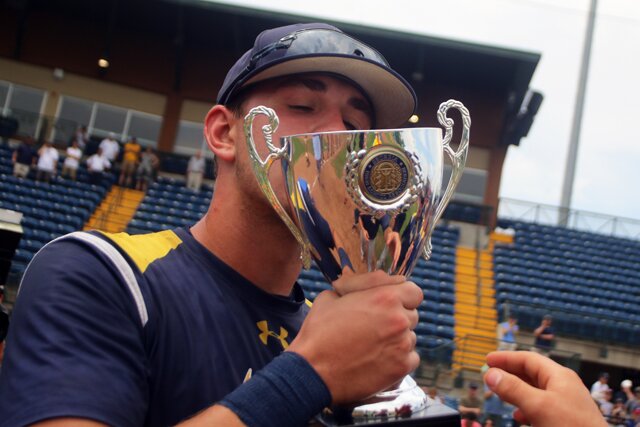 Marist won its GHSA-leading 13th state championship last May.
4. MARIST MOVES BACK AHEAD
Marist's come-from-behind series victory over Blessed Trinity in Class 4A was the War Eagles' 13th state baseball championship in school history, breaking a tie with Columbus High for the most championships in the GHSA.
And it may have been one of Marist's most satisfying titles in school history.
Late in the season, Marist was 15-15, but they got hot in the playoffs. They swept Cedartown and Cairo, then defeated Madison County in three games before sweeping LaGrange to reach the finals. The War Eagles were run-ruled by Blessed Trinity in the first game of the championship series before rallying to win the second and final games of the series.
------------------------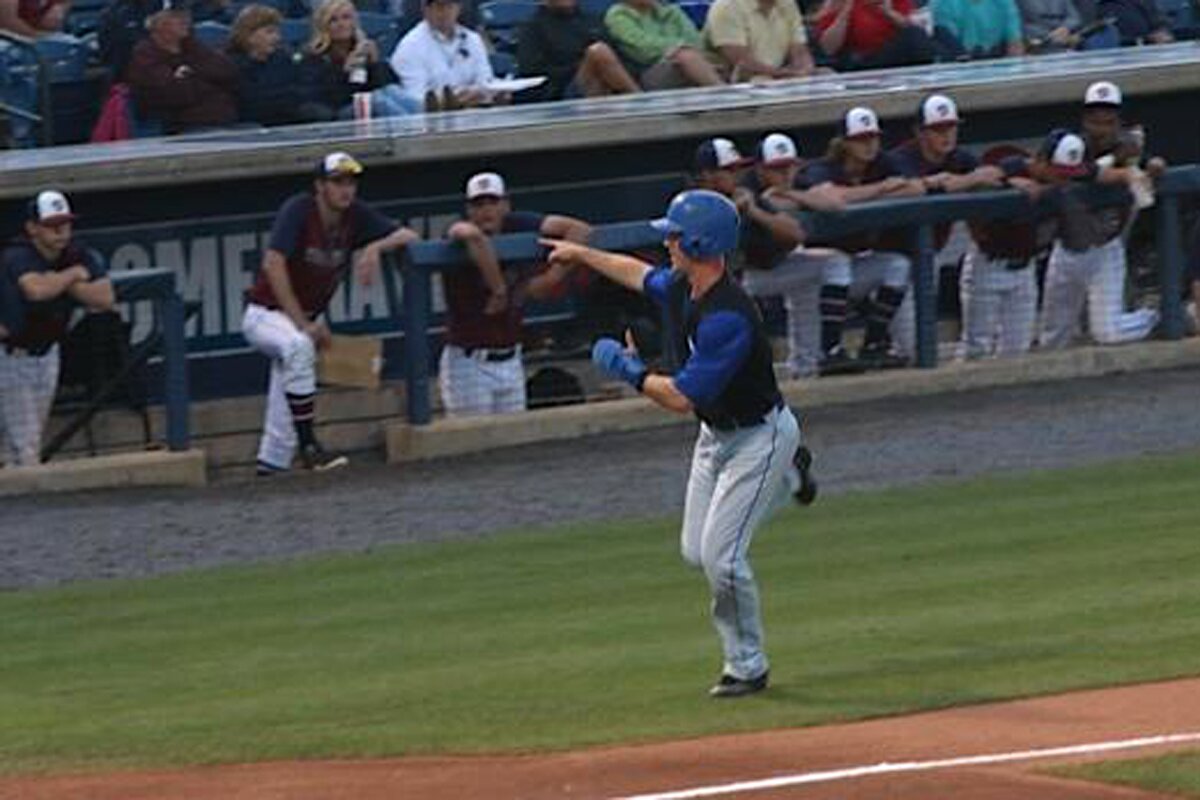 Etowah played Woodstock in an all-Cherokee County finals in Class 7A.
5. ALL-CHEROKEE COUNTY FINAL IN CLASS 7A
The first night of baseball championships at Rome's State Mutual Stadium featured an all-Cherokee County final when Woodstock and Etowah met in the Class 7A state championship series. The two schools, separated by just two miles, were the ultimate Cinderella stories of the 2017 playoffs.
Both schools competed in Region 4-7A. Neither entered the postseason ranked, and Etowah had to win its final series of the regular season to make the playoffs. Woodstock was the region's No. 3 seed, while Etowah was the No. 4 seed.
In the end, Etowah took the first game, 4-1, then the Eagles scored the game-winning run with two outs in the bottom of the 11th on a misplayed relay to first base to win 5-4.
It was the first baseball title for a team from Cherokee County since Canton High won in 1948.
------------------------
6. COACHING CHANGES
More than 75 schools hired new baseball coaches after the season including some of the state winningest coaches.
Georgia Dugout Club Hall of Fame coach Stuart Chester, who built Cartersville into a state power, left to take over the program at Buford High School.
Cartersville originally filled its vacancy by hiring the state's all-time winningest coach, former Columbus High skipper Bobby Howard. However, Howard resigned nearly a month later when he told the Columbus Ledger-Enquirer, "They are great people and they made a great offer, but the retirement/investment piece could not be worked out."
Cartersville eventually promoted longtime assistant Kyle Tucker.
Then just a month after leading North Hall to the Class 3A state title, Trent Mongero took over at Glynn Academy. North Hall promoted assistant Trevor Flow to lead its program.
Former Milton coach Joey Ray, who led the Eagles to a state title in 2013 in the state's highest classification, took over at Flowery Branch.
------------------------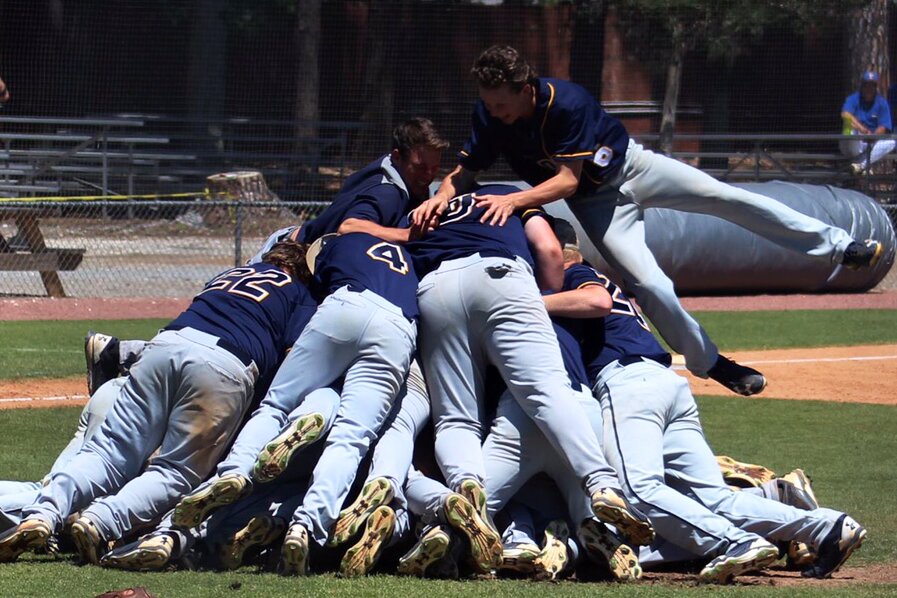 Jeff Davis players celebrate after winning the school's first state title.
7. FIRST TIME TITLES FOR FOUR SCHOOLS
The end of the season couldn't have been any better for four schools who won state titles for the first time. Etowah (7A), North Hall (3A), Jeff Davis (2A) and Savannah Christian (1A Private) hoisted state championship trophies.
North Hall and Jeff Davis had gotten close before. In 2013, North Hall lost in the Class 3A state championship series to Cartersville.
Meanwhile, Jeff Davis lost in the Class 2A state championship series in 2004 to Bacon County.
------------------------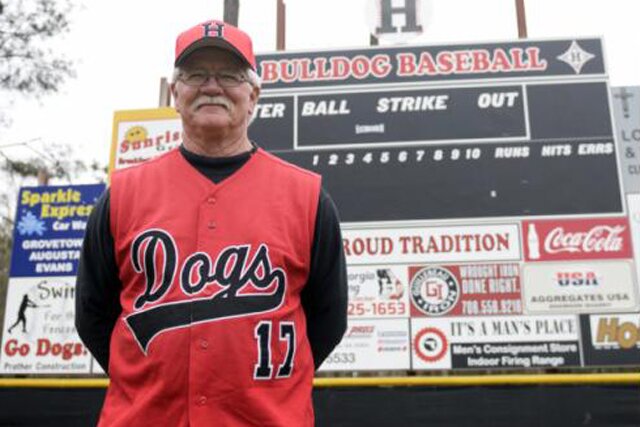 Harlem coach Jimmie Lewis, left, won his 700th coaching victory last year, while Blessed Trinity's Andy Harlin, right, won his 500th.
8. LEWIS, HARLIN ACHIEVE MILESTONE WINS
Harlem legendary baseball coach Jimmie Lewis and Blessed Trinity coach Andy Harlin recorded milestone coaching victories in 2017.
Lewis, who has spent his entire coaching career at Harlem, notched his 700th career victory on March 1 when he defeated rival Grovetown 8-6.
Since taking over the program in 1979, Lewis has 714 victories and is second in the state in wins among active coaches. He is one of only five coaches in state history with 700 or more victories.
Harlin is the 26th coach in the state to reach 500 coaching victories. He has coached at St. Pius X and Blessed Trinity. Entering the 2018 season, he has a career mark of 534-181.
------------------------
9. APPLING COUNTY-RINGGOLD SECOND ROUND SERIES REALLY DELAYED
It was a second round postseason series that never seemed to end. When Appling County traveled to Ringgold to meet the Tigers in the second round of the Class 3A state playoffs, rain delays wreaked havoc on the series.
Appling arrived in North Georgia on Wednesday night for the next day's scheduled series but after Ringgold built a 4-2 lead, umpires had to call the game in the fourth inning, forcing the game to have to be replayed in its entirety according to GHSA rules.
Rain postponed the series on Friday before the two teams finally got to play again on Saturday. Ringgold won the first game 4-0, before Appling forced a decisive third game by taking Game 2, 12-6.
Since the GHSA forbids playing on Sunday, the series was finally over on Monday when Ringgold won 12-1.
Appling County ended up spending five nights in North Georgia.
------------------------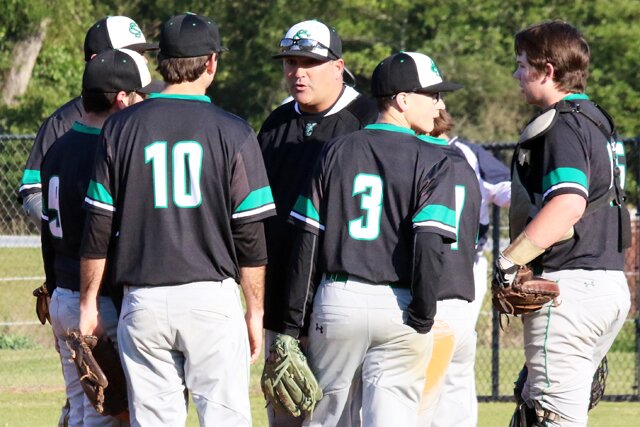 Seminole County was the only state school to finish the regular season undefeated.
10. SEMINOLE COUNTY GOES UNBEATEN IN REGULAR SEASON
In baseball, it's tough to go undefeated in the regular season. But Seminole County did just that in 2017, finishing its regular season at 27-0 and winning the Region 1-1A title.
The Indians earned a bye in the first round of the Class 1A Public School playoffs. Their season ended in the second round when they were swept by Treutlen.