Posted 4/11/19
Updated 4/20/19 at 8:10 p.m.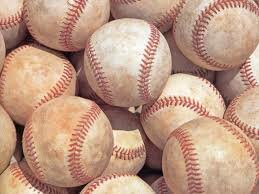 Playoff baseball seeds for each region. Note that Class 1A Public and 1A Private seeds its playoff participants based on the Georgia High School Association Power rankings. Therefore, we can only list Class 1A region champions, who get an automatic berth into the playoffs. The final day of the regular season is April 20.
Editors Note: Region 1-7A and Region 1-3A will only have three seeds since they are four-team regions. The fourth seed is called an at-large team and is determined by GHSA power rankings. This list will be continually updated.
Class 7A
GHSA 7A At-large: TBA
Region 1
1. Lowndes (Region champion)
2. Colquitt County
3. Camden County
4. At large
^^^^^^^^^^
Region 2
1. Newnan (Region champion)
2. East Coweta
3. Campbell
4. Wheeler
^^^^^^^^^^
Region 3
1. Hillgrove (Region champion)
2. North Paulding
3. Kennesaw Mountain
4. North Cobb
^^^^^^^^^^
Region 4
1. Walton (Region champion)
2. Woodstock
3. Lassiter
4. Etowah
^^^^^^^^^^
Region 5
1. Milton (Region champion)
2. Forsyth Central
3. North Forsyth
4, Lambert
^^^^^^^^^^
Region 6
1. North Gwinnett (Region champion)
2. Mill Creek
3. Mountain View
4. Peachtree Ridge
^^^^^^^^^^
Region 7
1. Parkview (Region champion)
2. Brookwood
3. Norcross
4. Lakeside-DeKalb
^^^^^^^^^^
Region 8
1. Grayson (Region champion)
2. Archer
3. South Gwinnett
4. Rockdale County
--------------------------------------------------
Class 6A
Region 1
1. Houston County (Region champion)
2. Valdosta
3. Coffee
4. Lee County
^^^^^^^^^^
Region 2
1. Effingham County (Region champion)
2. Richmond Hill
3. Brunswick
4. Glynn Academy
^^^^^^^^^^
Region 3
1. Heritage-Conyers (Region champion)
2. Greenbrier
3. Grovetown
4. Lakeside-Evans
^^^^^^^^^^
Region 4
1. Stephenson (Region champion)
2. Tucker
3. MLK
4. Mt. Zion-Jonesboro
^^^^^^^^^^
Region 5
1. Alexander (Region champion)
2. South Paulding
3. Northgate
4. Creekside
^^^^^^^^^^
Region 6
1. Harrison (Region champion)
2. Allatoona
3. River Ridge
4. Creekview
^^^^^^^^^^
Region 7
1. Pope (Region champion)
2. Cambridge
3. Alpharetta
4. Dunwoody
^^^^^^^^^^
Region 8
1. Winder-Barrow (Region champion)
2. Habersham Central/Dacula
3. Habersham Central/Dacula
4. Apalachee
--------------------------------------------------
Class 5A
Region 1
1. Harris County (Region champion)
2. Thomas County Central
3. Bainbridge
4. Veterans
^^^^^^^^^^
Region 2
1. Wayne County
2. Statesboro
3. South Effingham
4. Ware County
^^^^^^^^^^
Region 3
1. Starr's Mill (Region champion)
2. McIntosh
3. Whitewater
4. Fayette County
^^^^^^^^^^
Region 4
1. Ola (Region champion)
2. Locust Grove
3. Jones County
4. Union Grove
^^^^^^^^^^
Region 5
1. Southwest DeKalb (Region champion)
2. Chamblee
3. Arabia Mountain
4. Lithonia
^^^^^^^^^^
Region 6
1. Decatur (Region champion)
2. Riverwood
3. North Springs
4. Maynard Jackson
^^^^^^^^^^
Region 7
1. Kell (Region champion)
2. Carrollton
3. East Paulding
4. Rome
^^^^^^^^^^
Region 8
1. Loganville (Region champion)
2. Buford
3. Walnut Grove
4. Clarke Central
--------------------------------------------------
Class 4A
Region 1
1. Cairo (Region champion)
2. Columbus
3. Northside-Columbus
4. Hardaway
^^^^^^^^^^
Region 2
1. Mary Persons (Region champion)
2. West Laurens
3. Upson-Lee
4. Perry
^^^^^^^^^^
Region 3
1. Burke County (Region champion)
2. Thomson
3. Cross Creek
4. Richmond Academy
^^^^^^^^^^
Region 4
1. Woodward Academy (Region champion)
2. Eastside
3. Hampton
4. Druid Hills
^^^^^^^^^^
Region 5
1. Cartersville (Region champion)
2. Troup
3. LaGrange
4. Cedartown
^^^^^^^^^^
Region 6
1. Northwest Whitfield (Region champion)
2. Heritage-Catoosa
3. Pickens
4. Ridgeland
^^^^^^^^^^
Region 7
1. Blessed Trinity
2. Marist
3. Flowery Branch
4. Denmark
^^^^^^^^^^
Region 8
1. North Oconee (Region champion)
2. Stephens County
3. St. Pius X
4. Oconee County
--------------------------------------------------
Class 3A
GHSA 3A At-large:
Region 1
1. Cook (Region champion)
2. Worth County
3. Crisp County
4. At large
^^^^^^^^^^
Region 2
1. Appling County (Region champion)
2. Tattnall County
3. Pierce County
4. Brantley County
^^^^^^^^^^
Region 3
1. Benedictine (Region champion)
2. Islands
3. Southeast Bulloch
4. Jenkins
^^^^^^^^^^
Region 4
1. Pike County (Region champion)
2. Jackson
3. Rutland
4. Peach County
^^^^^^^^^^
Region 5
1. Pace Academy (Region champion)
2. Lovett
3. Redan
4. Westminster
^^^^^^^^^^
Region 6
1. Ringgold (Region champion)
2. Calhoun
3. Coahulla Creek
4. Haralson County
^^^^^^^^^^
Region 7
1. Fannin County (Region champion)
2. North Hall
3. Greater Atlanta Christian
4. Cherokee Bluff
^^^^^^^^^^
Region 8
1. Jefferson
2. Morgan County
3. Hart County
4. East Jackson
--------------------------------------------------
Class 2A
Region 1
1. Thomasville (Region champion)
2. Fitzgerald
3. Berrien
4. Brooks County
^^^^^^^^^^
Region 2
1. Jeff Davis (Region champion)
2. Bacon County
3. Vidalia
4. Metter
^^^^^^^^^^
Region 3
1. Bleckley County (Region champion)
2. Washington County
3. Dodge County
4. East Laurens
^^^^^^^^^^
Region 4
1. Harlem (Region champion)
2. Westside-Augusta
3. Jefferson County
4. Laney
^^^^^^^^^^
Region 5
1. Bremen (Region champion)
2. Callaway
3. Lamar County
4. Heard County
^^^^^^^^^^
Region 6
1. South Atlanta (Region champion)
2. Hapeville Charter
3. McNair
4. Washington
^^^^^^^^^^
Region 7
1. Rockmart (Region champion)
2. Chattooga
3. Dade County
4. Model
^^^^^^^^^^
Region 8
1. Social Circle (Region champion)
2. Elbert County
3. Banks County
4. Union County
--------------------------------------------------
Class 1A
Region 1 champion: Baconton Charter
Region 2 champion: Irwin County
Region 3 champion: Savannah Christian
Region 4 champion: Schley County
Region 5 champion: Wesleyan
Region 6 champion: Gordon Lee
Region 7 champion: Tattnall Square
Region 8 champion: Lakeview Academy