Posted 11/16/20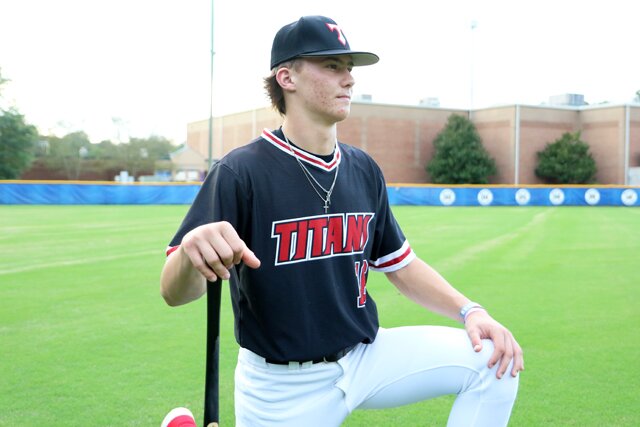 Meet Bubba Chandler, a 6-foot-3, 200-pound shortstop/pitcher from North Oconee High School who will play both football and baseball at Clemson. Chandler, also a top pro-style quarterback prospect, is a member of the North Georgia Big 10 cover for the 2021 Georgia Dugout Preview Magazine. Here are 10 questions with him.
Q: What in-game rituals or superstitions do you have?
A: Listening to Alan Jackson before every game.
Q: Who is your favorite professional sports team?
A: Green Bay Packers
Q: What is your favorite food to eat?
A: Crab legs.
Q: Name one thing people may be surprised to learn about you?
A: I'm a good basketball player.
Q: Who is your favorite teacher and what is your favorite high school subject?
A: Ninth/11th-grade English teacher (Ms. Miller) and my favorite high school subject is social studies.
Q: Outside of baseball, what is your next hobby?
A: Football or hunting.
Q: If you could travel anywhere outside the U.S., what would be your dream location and why?
A: Jerusalem, just to feel the presence of God there. People I know who have went said it does not compare.
Q: Name the person you'd like to meet the most.
A: Mike Trout because he plays the game the way it should be played.
Q: Who has been the most influential person in your life?
A: My parents, both of them. They have sacrificed a lot of things and time to help me get here.
Q: After baseball, what career are you planning to pursue?
A: Coaching or playing football.