Posted 11/21/20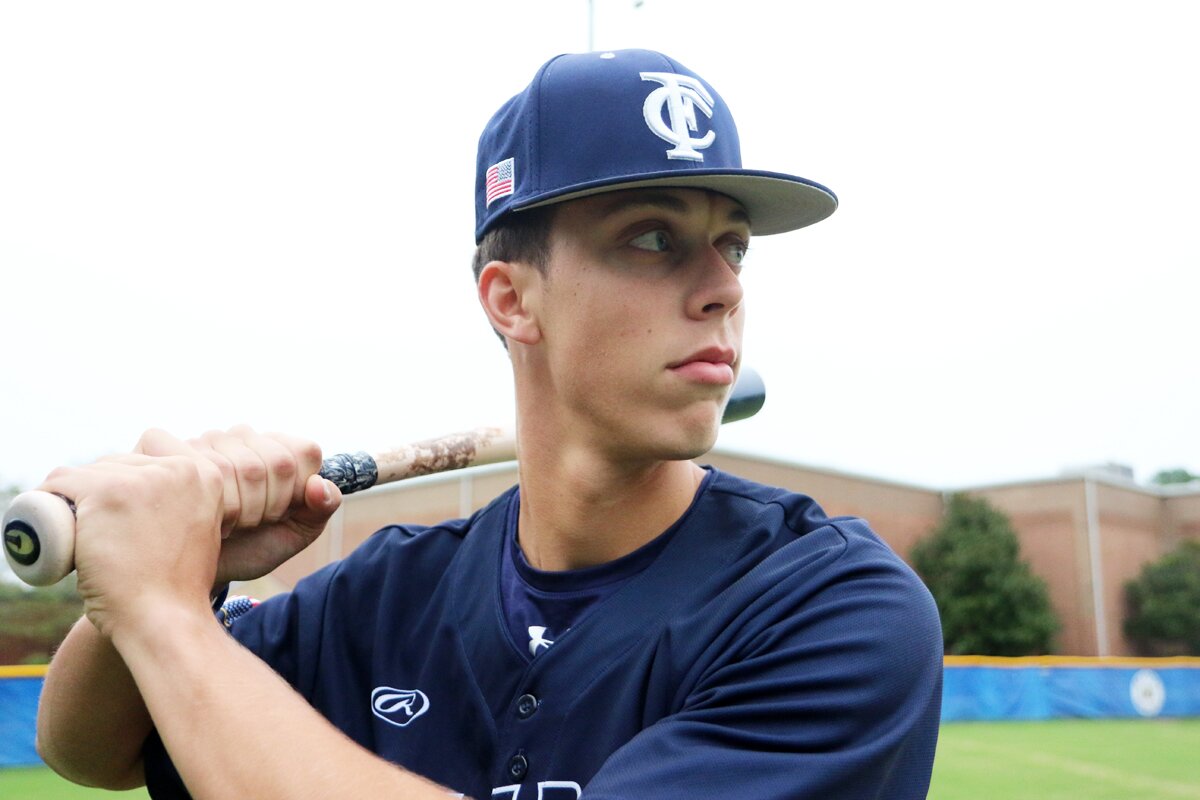 Meet David Bishop, a 6-foot-3, 200-pound shortstop from Fellowship Christian who has signed to play at Texas Christian (TCU). Bishop is a member of the Metro Big 10 cover for the 2021 Georgia Dugout Preview Magazine. Here are 10 questions with him.
Q: What in-game rituals or superstitions do you have?
A: I put a handful of skittles in my back pocket. This helps me to stay loose. Whenever I steal a base, I put some in my mouth.
Q: Who is your favorite professional sports team?
A: Atlanta Braves.
Q: What is your favorite food to eat?
A: My mom's sweet potato casserole. We always have it for Christmas and Thanksgiving and she will make it for me occasionally throughout the year.
Q: Name one thing people may be surprised to learn about you?
A: I am a great Fortnite mobile player.
Q: Who is your favorite teacher and what is your favorite high school subject?
A: My favorite teacher is coach Shawn Oliver and my favorite subject is math.
Q: Outside of baseball, what is your next hobby?
A: Playing basketball, fishing and bowling.
Q: If you could travel anywhere outside the U.S., what would be your dream location and why?
A: I would like to go to Dubai. I've heard it's a pretty cool place.
Q: Name the person you'd like to meet the most.
A: Lebron James. Not only does he excel on the basketball court, but he is a very smart businessman who promotes his brand and investments through his basketball status.
Q: Who has been the most influential person in your life?
A: My dad because he has taught me to work hard at whatever I'm passionate about.
Q: After baseball, what career are you planning to pursue?
A: I hope I can do something with sports marketing or management.