Posted 11/27/2020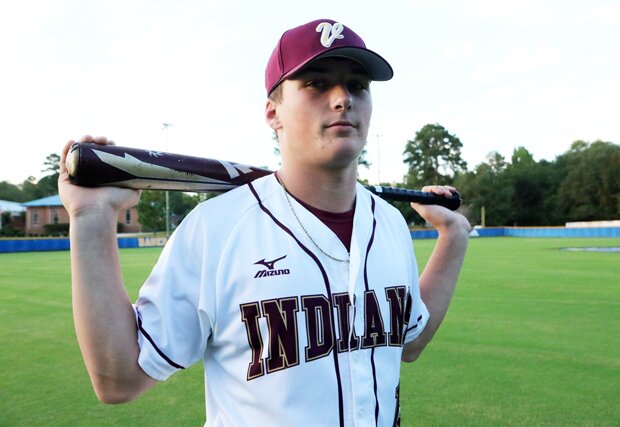 Meet Landry Mead, a 6-foot-3, 180-pound infielder/pitcher from Vidalia who has signed to play at East Georgia College. Mead is a member of the South Georgia Big 10 cover for the 2021 Georgia Dugout Preview Magazine. Here are 10 questions with him.
Q: What in-game rituals or superstitions do you have?
A: Plate tap and wear the same undershirt.
Q: Who is your favorite professional sports team?
A: Atlanta Braves.
Q: What is your favorite food to eat?
A: Steak and crab legs.
Q: Name one thing people may be surprised to learn about you?
A: N/A.
Q: Who is your favorite teacher and what is your favorite high school subject?
A: My favorite teacher is Coach Ferry. My favorite subject is math/science.
Q: Outside of baseball, what is your next hobby?
A: Hunting, fishing and playing pickle ball.
Q: If you could travel anywhere outside the U.S., what would be your dream location and why?
A: No place outside the U.S., but I'd like to go to Texas to hunt and fish as well as to watch an Astros baseball game.
Q: Name the person you'd like to meet the most.
A: Chipper Jones because of the way he carried himself on and off the field.
Q: Who has been the most influential person in your life?
A: My dad because he taught me everything I know in sports and life.
Q: After baseball, what career are you planning to pursue?
A: Teaching or business. I haven't decided yet.