Posted 3/7/2021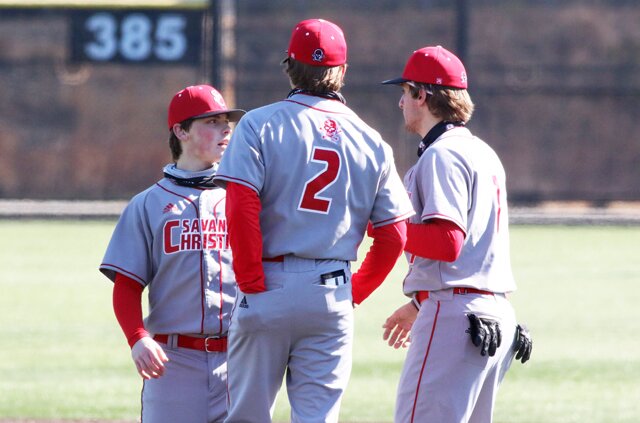 Week 3 Prep Baseball Polls
New No. 1s in Classes 7A and 5A are among the biggest changes in this week's Georgia Dugout Preview Magazine baseball poll.
At 8-0, Grayson takes over at No. 1 in Class 7A, while a familiar team takes over at No. 1 in Class 5A -- Loganville.
A handful of regions across the state began region play last week. Just about every school begins region play this week as the high school regular season nears the midpoint.
Peachtree Ridge and Lowndes debut in the Class 7A rankings at No. 9 and 10 respectively after getting off to quick starts. Peachtree Ridge's 7-4 start includes victories over Class 1A Private No. 1 Wesleyan, a victory over No. 5 Brookwood and a win over Class 6A power Winder-Barrow. Lowndes has scored victories over Class 7A foes North Gwinnett and South Forsyth.
In Class 6A, top-ranked Buford continues to establish itself as one of the top teams in the nation after winning the blue bracket in the prestigious Perfect Game Showdown over the weekend. The 10-0 Wolves took down Thompson (Ala.), Hartselle (Ala.), Providence (Fla.) and Spanish Fort (Ala.) in the tourney to remain unbeaten.
The remainder of Class 6A remains unchanged from last week. No. 3 Carrollton, No. 4 Allatoona and No. 6 Winder-Barrow did lose their first games of the season in Week 3.
In Class 5A, three-time defending state champion Loganville is off to a 7-2 start with one of its losses coming against Oxford (Ala.) in the Perfect Game Showdown. The Red Devils went 3-1 in the event and finished as runner-up in the white bracket. Loganville, who defeated Oxford in the first game of the tournament, also topped national powers Vestavia Hills (Ala.) and Russell County (Ala.).
Coffee and Wayne County made their first appearance in the rankings at No. 8 and 9 respectively.
In Class 4A, unbeaten Benedictine jumped three spots to No. 3 staying undefeated at 7-0 start. The Cadets trail top-ranked North Oconee and No. 2 Flowery Branch.
In Class 3A, Pierce County jumped into the rankings at No. 9, followed by No. 10 Franklin County. Pierce is off to a 7-1 start, while Franklin is 9-1.
The top five spots continued to stay the same in Class 2A with No. 1 Lovett and No. 2 Vidalia leading the way, but unbeaten Dodge County moved into the rankings at No. 9.
After trading spots last week, Charlton County moved back to No. 2 in Class 1A Public and Schley County returned to No. 3. The only change in the classification was unbeaten Johnson County moving into the rankings for the first time this season at No. 9.
In Class 1A Private, Mount Paran Christian makes its debut at No. 7.
But the school who made the biggest mark was Stratford Academy. The Eagles, who moved into the rankings at No. 8, took down previous No. 2 Tattnall Square and previous No. 4 First Presbyterian Day last week in Region 1-1A play. Stratford is off to a 7-2 start.