Posted 4/18/2021
Updated 4/18/2021 at 5:15 p.m.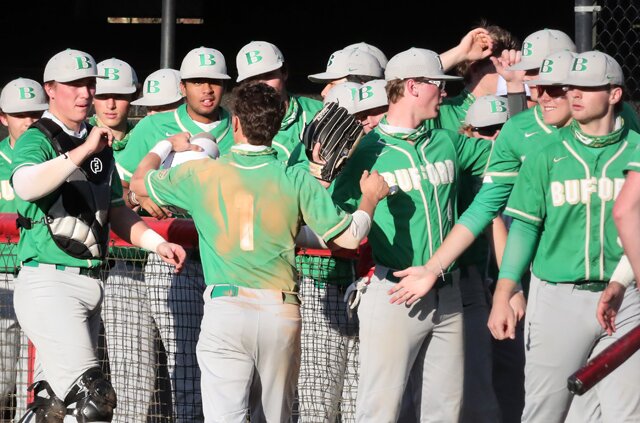 Week 9 Prep Baseball Polls
Only a week remains before playoff baseball begins in the Georgia High School Association.
Parkview becomes the fourth team this season to take the No. 1 spot in the Georgia Dugout Preview Magazine Class 7A rankings. However, a trio of new teams in the classification make their season debuts -- Mill Creek debuts at No. 7, followed by Campbell at No. 8 and Cherokee at No. 9.
In Class 6A, South Effingham at 20-7 is ranked for the first time at No. 9.
Class 5A remained unchanged.
In Class 4A, North Oconee moved up to No. 5 followed by Flowery Branch at No. 6 and Jefferson at No. 7. Otherwise, that classification remained unchanged.
In Class 3A, Franklin County moved up three spots to No. 4 and sent previous No. 4 Oconee County out of the rankings when the Lions swept a critical three-game series in Region 8-3A play from Oconee last week.
Meanwhile, Sandy Creek and Greater Atlanta Christian make their debuts at No. 6 and 7, respectively.
In Class 2A, Pepperell moved into the rankings for the first time this year at No. 8. The Dragons took two of three from former No. 9 Model in Region 7-2A play last week. Putnam County is in the Class 2A rankings at No. 9, while Dodge County is at No. 10.
In Class 1A Public, Washington-Wilkes moves into the rankings at No. 10.
In Class 1A Private, Athens Christian is in at No. 7, while Kings Ridge Christian is back in the rankings at No. 9.