Posted 5/22/2021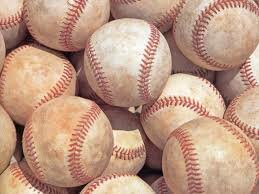 Gordon Lee, Metter split series
SAVANNAH, Ga. -- Gordon Lee and Metter split the best-of-three Class 1A Public state championship series Friday night at Grayson Stadium in Savannah, setting up a winner-take-all Game 3 for the state championship Saturday at noon.
The two-time defending champion Trojans (36-4) took Game 1 of the series, 7-4, behind ace Jake Poindexter. The Georgia signee allowed four runs (three earned) on five hits and struck out 10 in six and two-third innings to earn the victory.
But Metter rallied to win the second game 2-1 and force a decisive Game 3. The Tigers (28-9) are seeking their first state baseball championship.
After Griff Collins' RBI single in Game 1 gave the Trojans a 1-0 advantage in the top of the second, Blake Rodgers' two-run homer in the third made it 3-0. Metter's Rustan Rigdon's two-run single in the bottom of the third cut the deficit to 3-2.
But Gordon Lee scored four in the sixth on two-run singles from Jacob Neal and Brody Cobb to grab a 7-2 advantage.
Metter, however, didn't go away quietly.
The Tigers loaded the bases in the bottom of the seventh and got another run when a walk forced home a run, then a wild pitch made it 7-4 before Brodie Genter worked the final out to preserve the victory for the Trojans.
Nate Dunfee, Cobb and Poindexter finished with two hits each to lead Gordon Lee on offense. Antoine Deloach finished with two hits to lead Metter.
In Game 2, Metter pitcher Brian Crooms helped the Tigers live to see another day with a gutsy performance Metter desperately needed. The senior allowed just a run on two hits and struck out 11 in a complete-game performance to outduel Gordon Lee sophomore Bo Rhudy, who allowed just two runs on three hits.
The Trojans scored a run in the bottom of the first on Cobb's RBI single to take a 1-0 lead.
But Metter tied the game on John Luke Glanton's RBI single in the third, then scored the go-ahead run when Rustan Rigdon reached on an error but was thrown out trying to advance to second, which allowed Randan Rigdon to score.