Posted 5/23/2022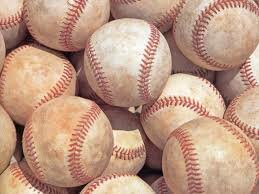 Redan, Pike County split series
Redan High School pitcher Anthony Mateo made sure there would a Game 3 in the Georgia High School Association Class 3A state baseball championship series Monday night at Coolray Field in Lawrenceville.
With his team's back against the wall after the Raiders lost Game 1 of the best-of-three series to Pike County, Mateo tossed a two-hit shutout in a 2-0 victory in the nightcap and helped the Raiders force a winner-take-all Game 3 Tuesday at noon.
Redan is looking for its first state championship since 2013, while Pike County is looking for its second state championship in three seasons after the 2020 season was canceled.
Pike County (35-6) took the first game of the series 6-4.
Mateo was masterful, striking out eight to outduel Pike County ace Braden Osbolt. He allowed just three base-runners the entire game.
He received all the run support he needed in a two-run third inning. Jason Avila doubled, then scored when Eyon Everett singled and took second on a fielding error. Everett scored on Bernard Moon's RBI double later in the inning for a 2-0 advantage. The Raiders (29-7) made the most of their four hits off Osbolt.
In Game 1, a big five-run fourth inning helped the Pirates overcome a 2-0 deficit and gave them all the runs they needed. Pike loaded the bases on three walks, then Redan pitchers hit three consecutive batters to force home three runs. The Pirates scored another on a wild pitch, then Mason Trucks' RBI groundout gave the Pirates a 5-2 advantage.
Pike added an insurance run in the bottom of the sixth when Coleman Johnson scored on Osbolt's foul out. Osbolt went 2-for-2 to lead Pike's four-hit attack.
Deniel Ortiz and Manolo Parcels collected two hits apiece in Redan's Game 1 loss.