Posted 5/24/2022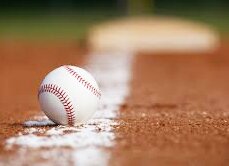 Thomasville, Vidalia split series
After getting run-ruled in Game 1 of its best-of-three Class 2A state championship series, Thomasville High School took command early in Game 2 and routed Vidalia 10-3, setting up a winner-take-all Game 3 Wednesday in the Class 2A state championship series.
Thomasville got a 4-for-4 performance from Witt Wetherington while ace pitcher Gabe Duncan earned the complete-game win on the mound as the Bulldogs staved off elimination Tuesday afternoon at Georgia Southern University's JI Clements Field in Statesboro.
Game 3 is Wednesday at noon.
Wetherington added a solo homer and two RBI's, while Beck Nicholson went 3-for-4 with a double and three RBIs. Jace Lowe finished 2-for-4 with three RBIs as Thomasville finished with 12 hits.
Duncan allowed three runs on nine hits, three coming from Caden Spivey who went 3-for-3 at the plate for the Indians.
Thomasville (30-6) is looking for its first state baseball championship since 1999, while Vidalia (29-11) is chasing its first crown since 2003.
In Game 1, Ty Dalley and Kevin Cox each went 4-for-4 at the plate to lead Vidalia to a 14-4 rout. Cox finished with two doubles and four RBIs, while Dalley finished with a double and three RBs. Kaleb Bennett finished 3-for-4.
Vidalia scored eight of its runs in the top of the third inning to take control.
Ryan Renfroe's two hits led Thomasville.