Posted 5/25/2022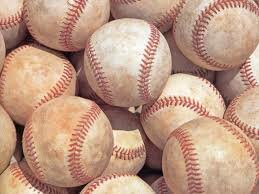 Metter leads Class 1A public series
Metter scored a pair of runs in the bottom of the seventh inning to defeat Charlton County 8-7 Tuesday night in the best-of-three Georgia High School Association Class 1A Public state baseball championship series at Georgia Southern University's JI Clements Field in Statesboro.
After a 2 1/2-hour rain delay, the Tigers took advantage of five consecutive walks to force home the tying run, then the eventual game-winning run in the bottom of the seventh inning after Charlton County had scored three runs in its half of the seventh to take a one-run lead.
Officials had talked about starting Game 2 at 11:35 p.m. However, the second game will be played at 4 p.m. on Wednesday with the final game (if needed) to follow. Metter is seeking its second state championship, while Charlton is seeking its first state baseball title since 2014.
Kyzer Anthony went 3-for-3 with two doubles and a pair of RBIs to lead Metter at the plate. Brooks Longgrear also finished with two hits.
The loss spoiled a 3-for-4 performance from Charlton's Sean Russell who also had two doubles and an RBI. Colton Crews also finished with two hits.