Posted 3/20/2022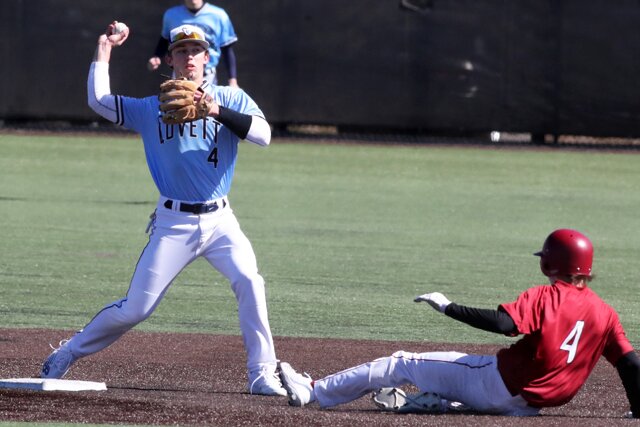 Lovett is ranked No. 2 in the Class 2A rankings.
Week 5 Prep Baseball Polls
A handful of new faces across the state make their debut in this week's Georgia Dugout Preview Magazine baseball poll.
In Class 1A Private, First Presbyterian Day moves in at No. 9 with a 10-3 record.
In Class 1A Public, Commerce is back in the rankings at No. 8 after taking a trio of games from previous No. 7 Washington-Wilkes in a key Region 8-1A series last week. In addition, Social Circle moved in at No. 9. The Redskins are 12-5 at the midpoint of the regular season.
In Class 2A, Cook makes its season debut at No. 10 after the Hornets have started the season 12-1.
Class 3A remained unchanged.
In Class 4A, Jefferson moved back into the poll at No. 9.
In Class 5A, Walnut Grove is in at No. 9, while fellow Region 8 rival Apalachee makes its season debut after the Wildcats swept a pair of region games from previous No. 2 Greenbrier.
The same schools stayed the same in Class 6A (although not in the same order).
In Class 7A, North Cobb made its season debut at No. 10.
View poll here